EXHIBITION: COLUMBIA MUSEUM OF ART
May 18 – September 1, 2013
Columbia Museum of Art
1515 Main Street
Columbia, SC 29202
The Columbia Museum of Art organized a retrospective museum exhibition of Naifeh's paintings and sculpture entitled "Found in Translation: The Art of Steven Naifeh." Twenty-six large-scale works were on view in the CMA special exhibition galleries from May 18 to September 1, 2013.
With an early immersion in the Matrix-like world of Islamic art, combined with an equally deep understanding of modern Western abstraction acquired as a student at Princeton and Harvard, Naifeh "rediscovered" a new art: an art that combines timeless and contemporary, distant and familiar, severe and delightful, rigorous and surprising.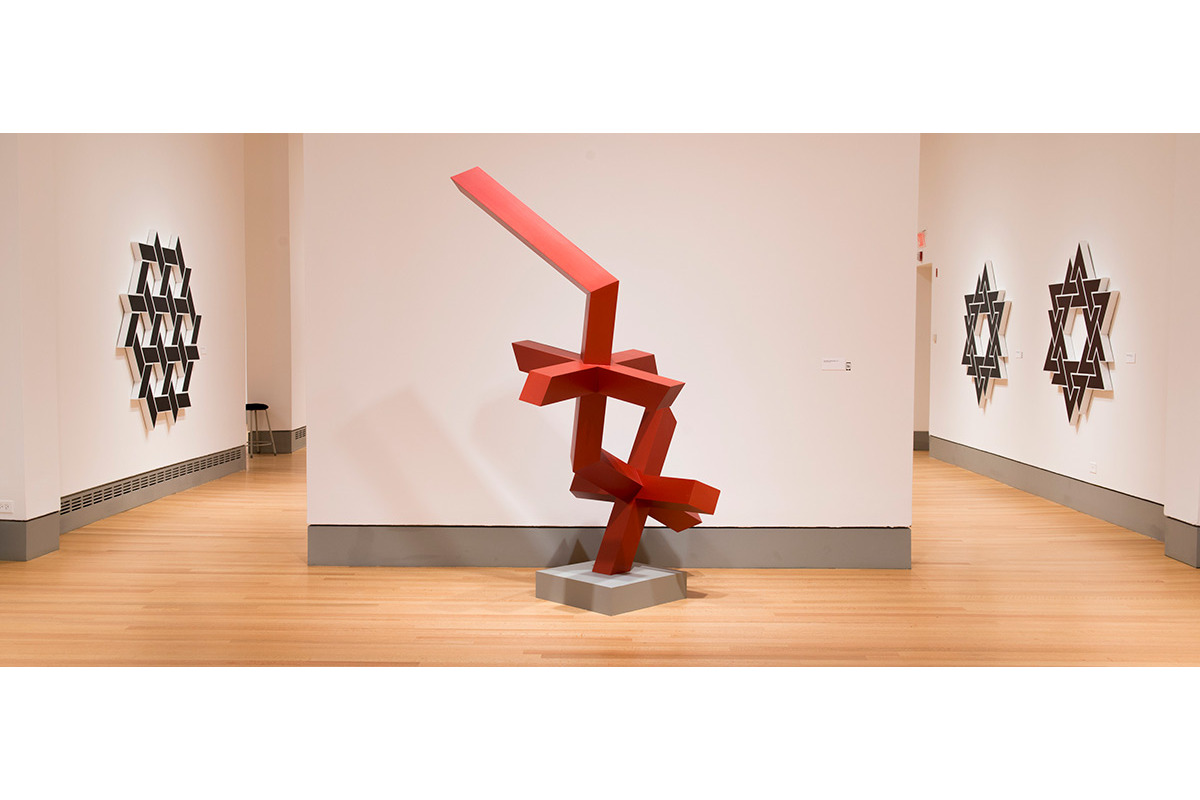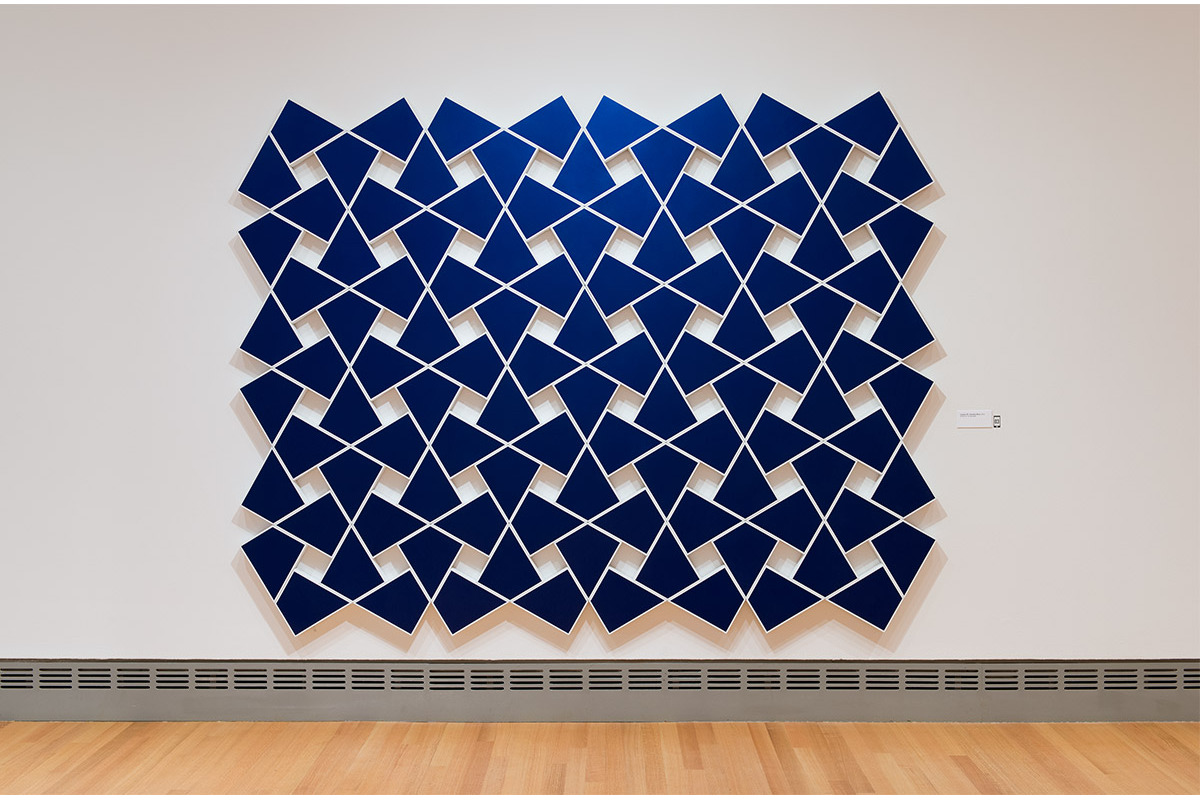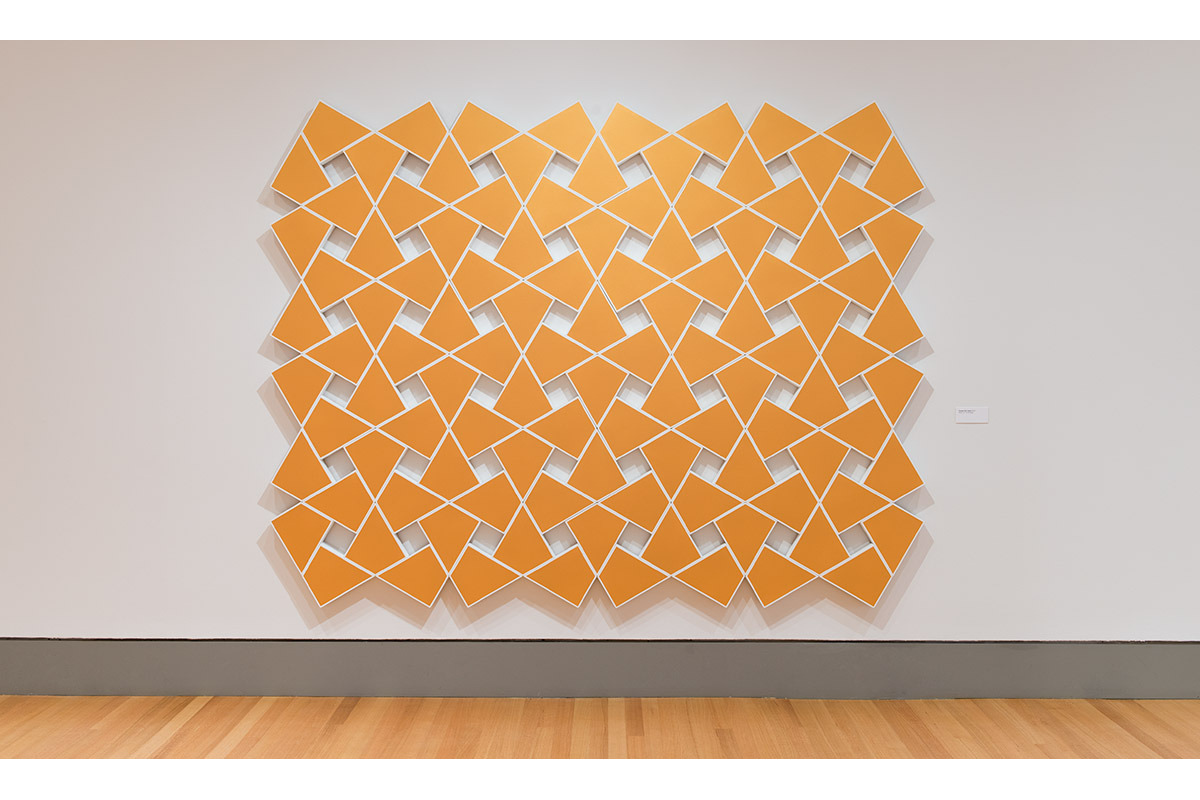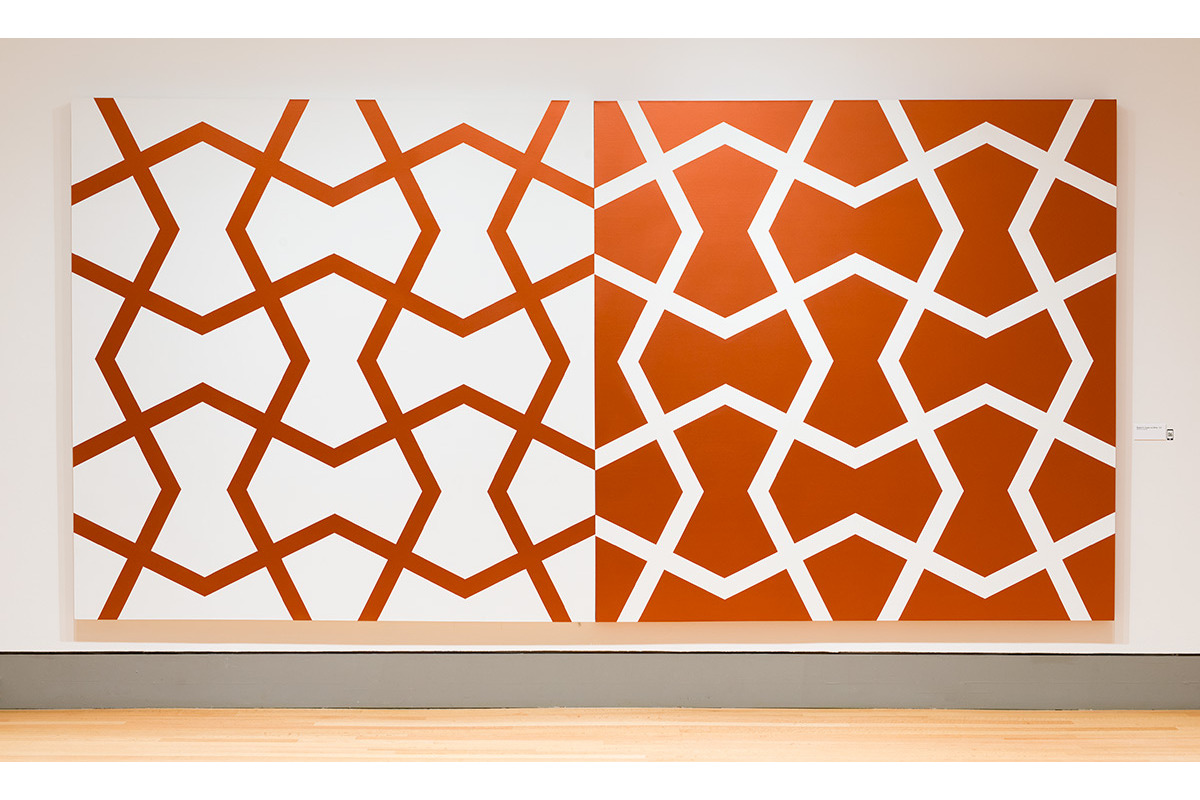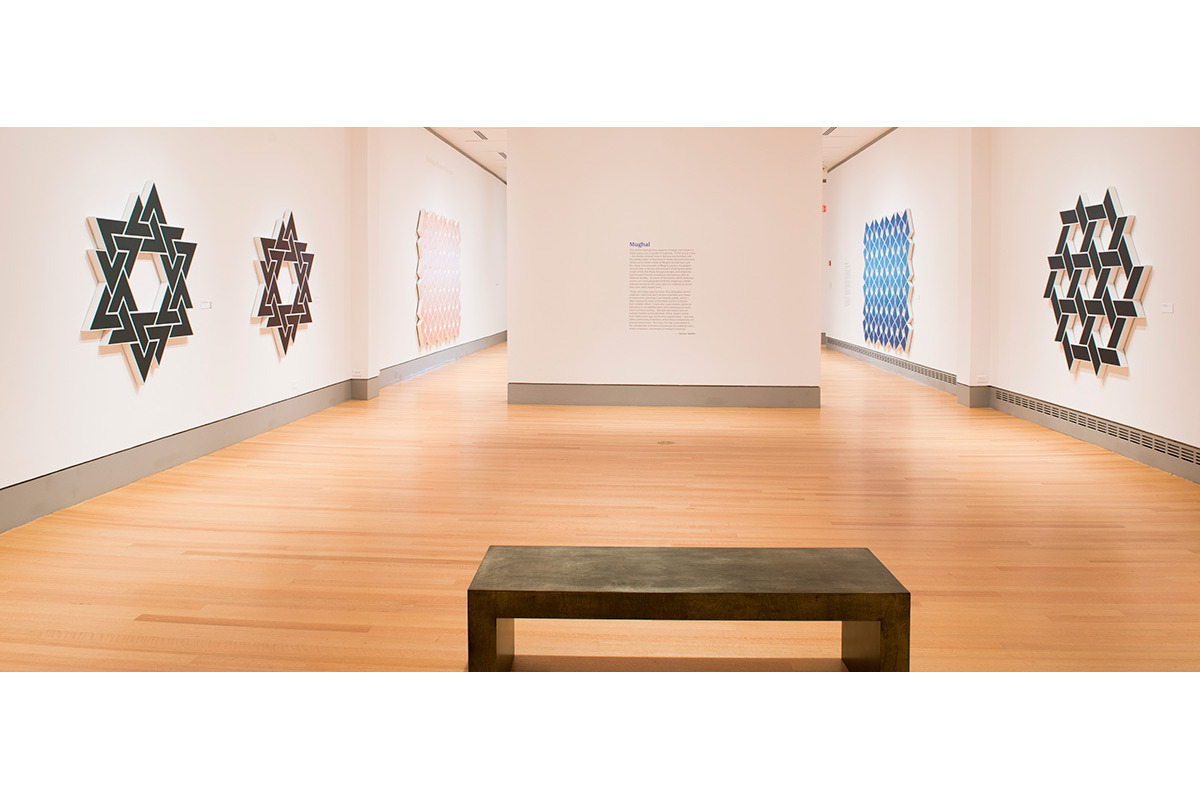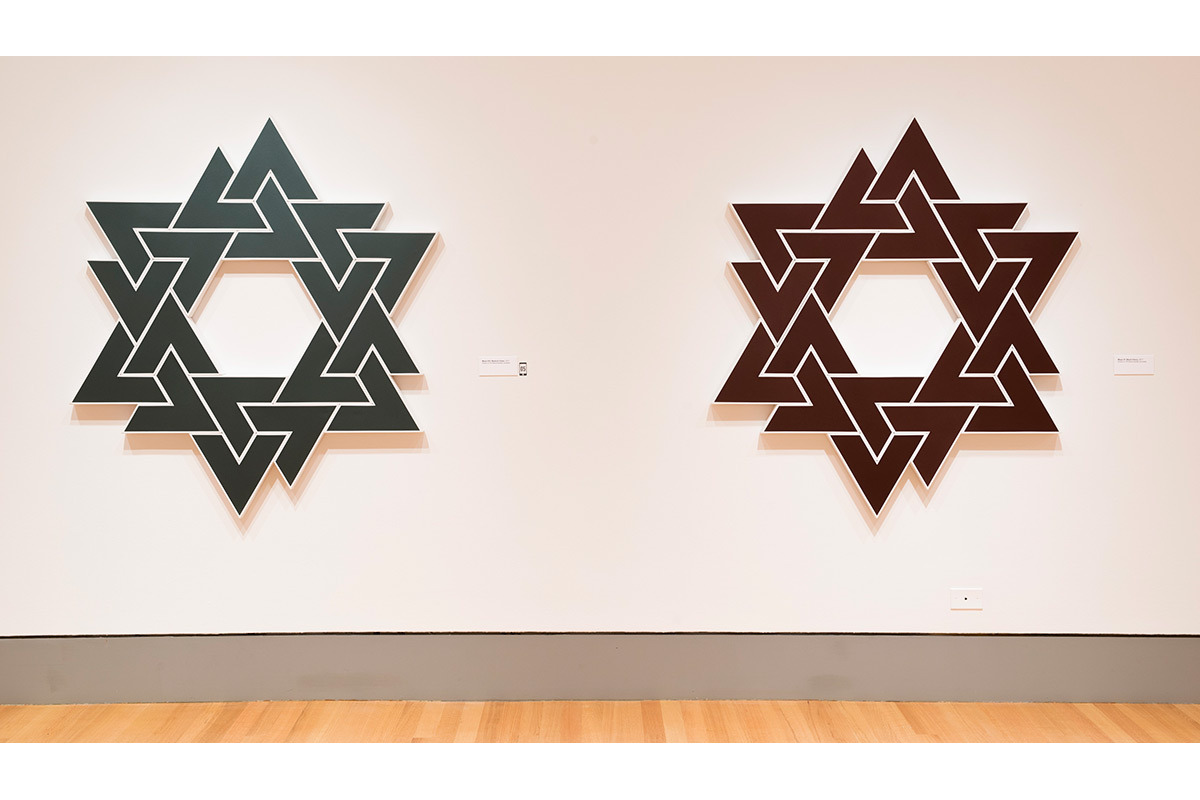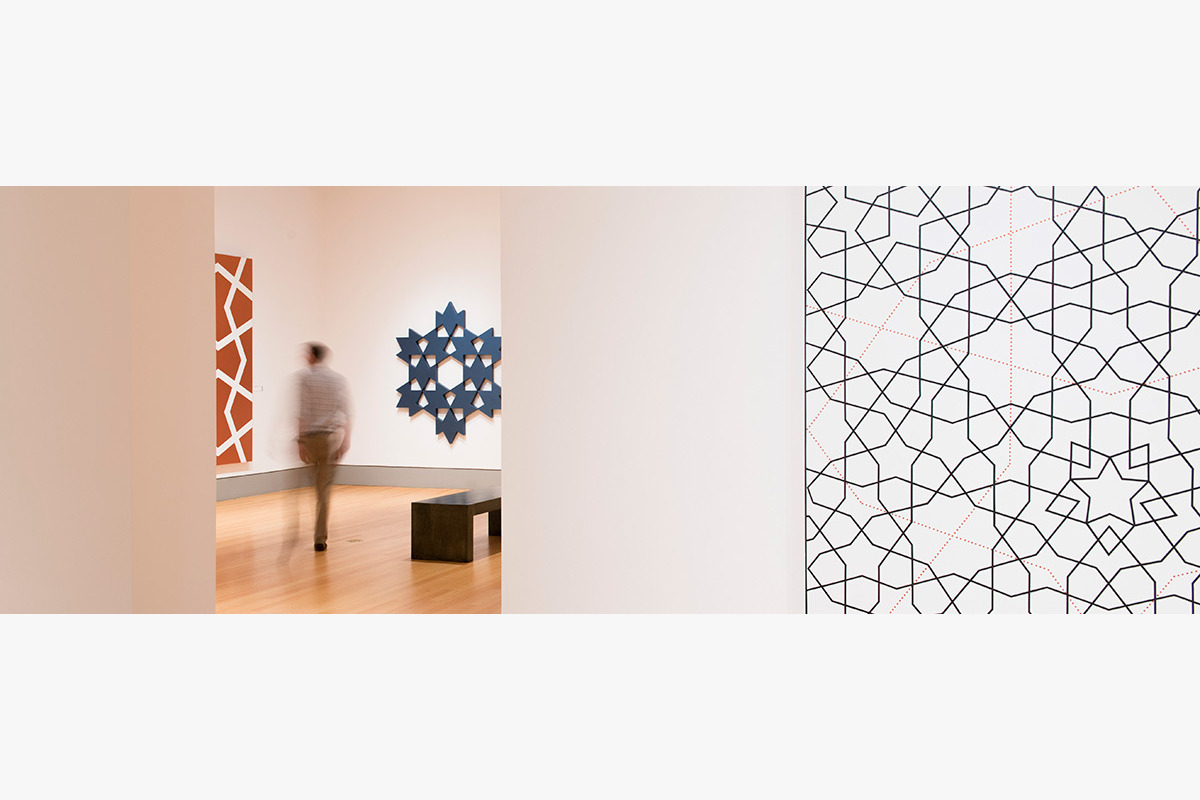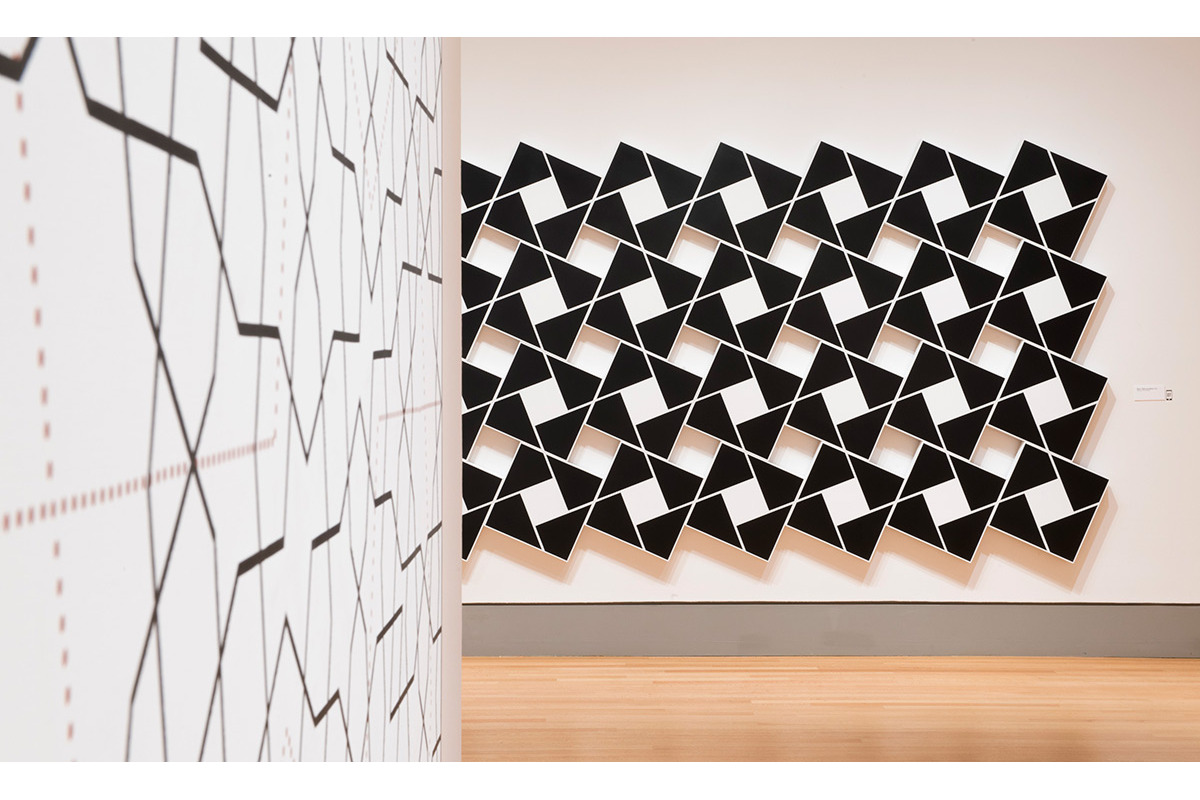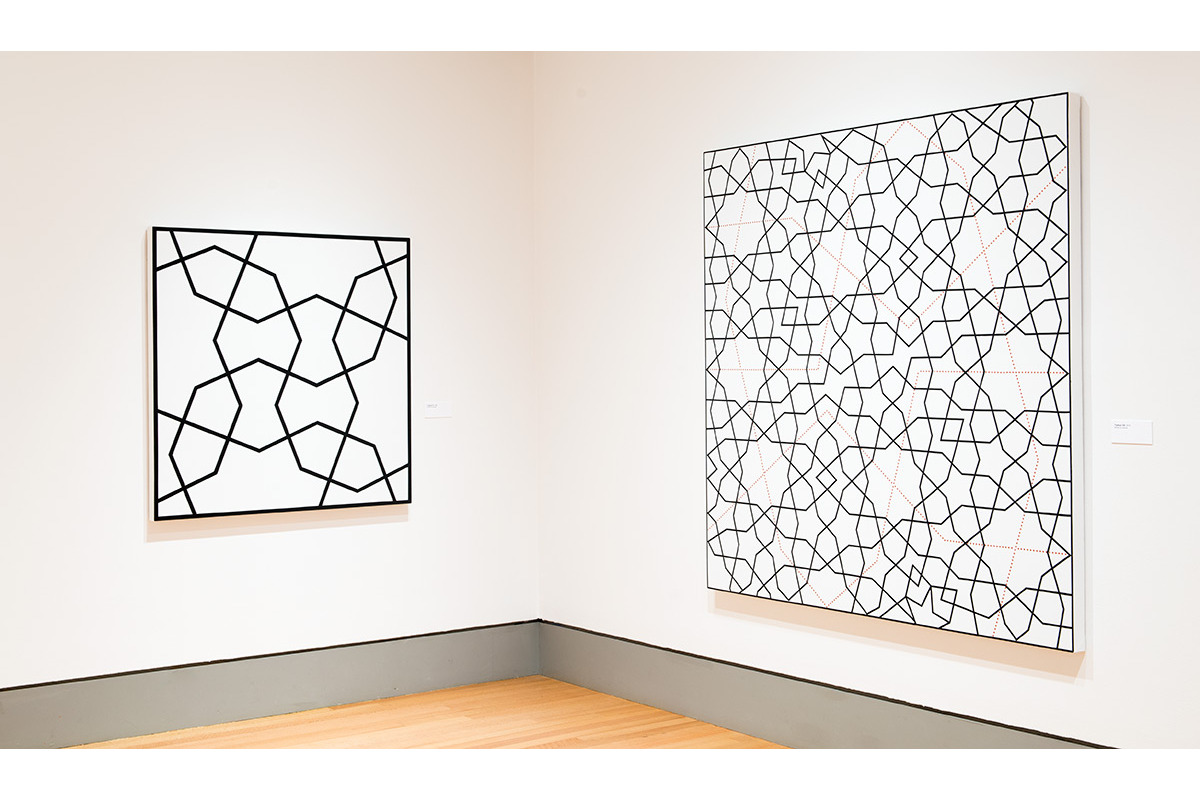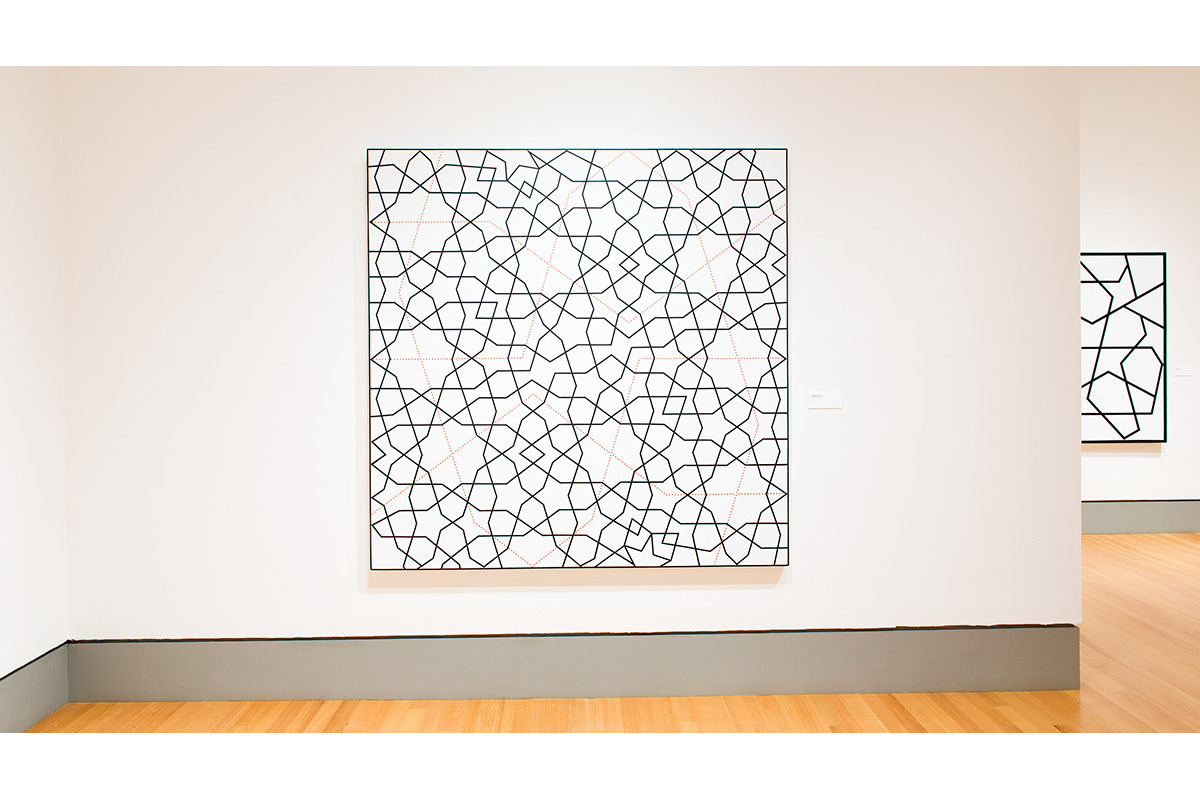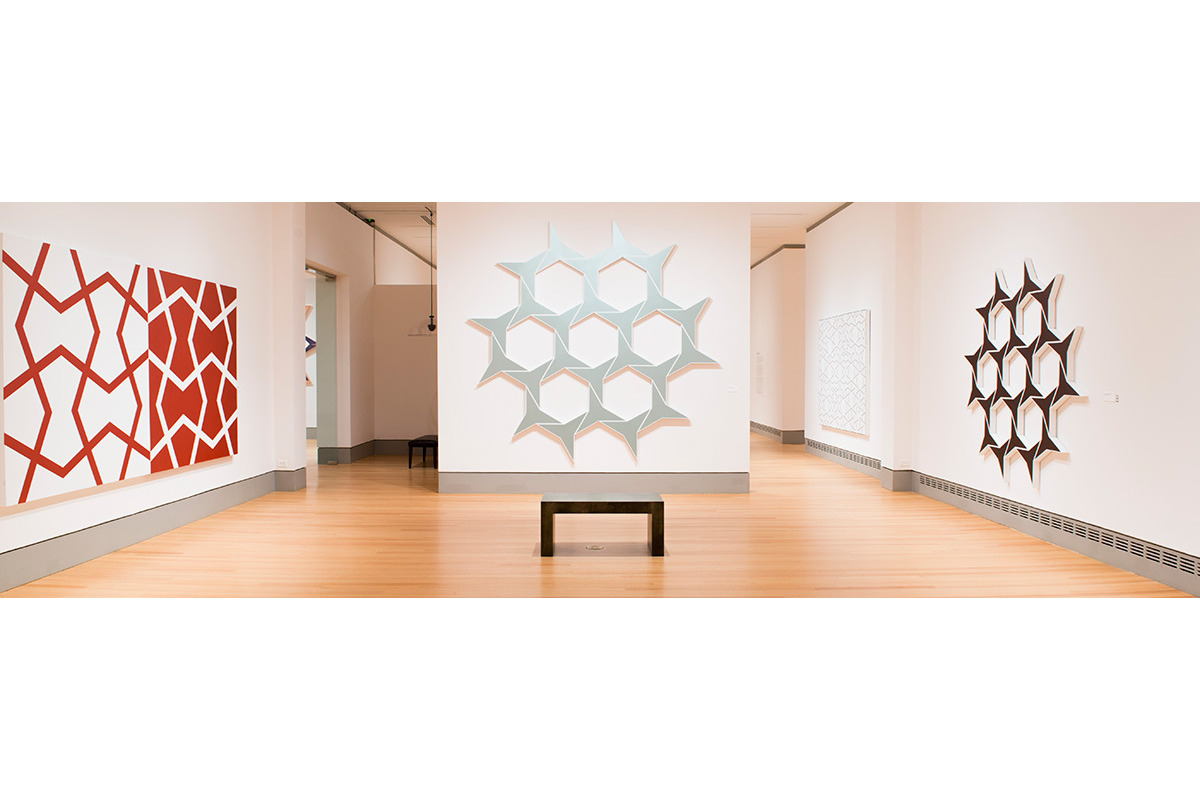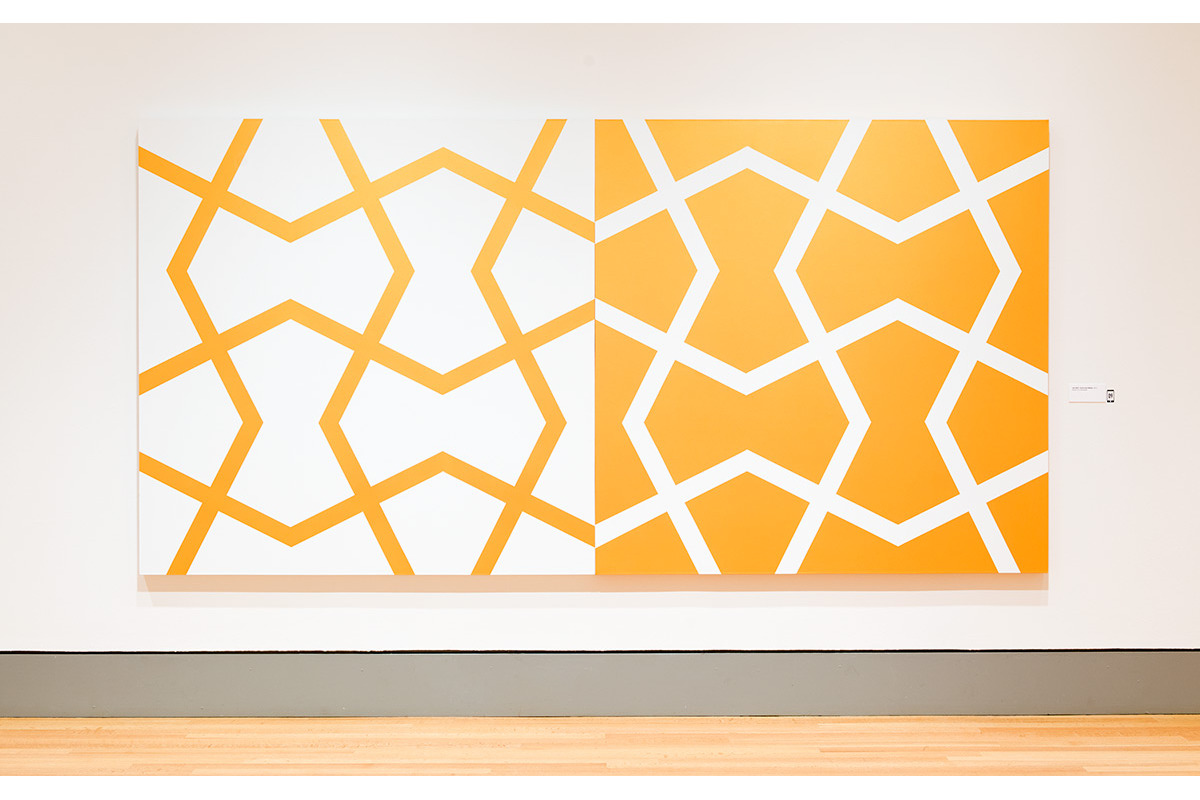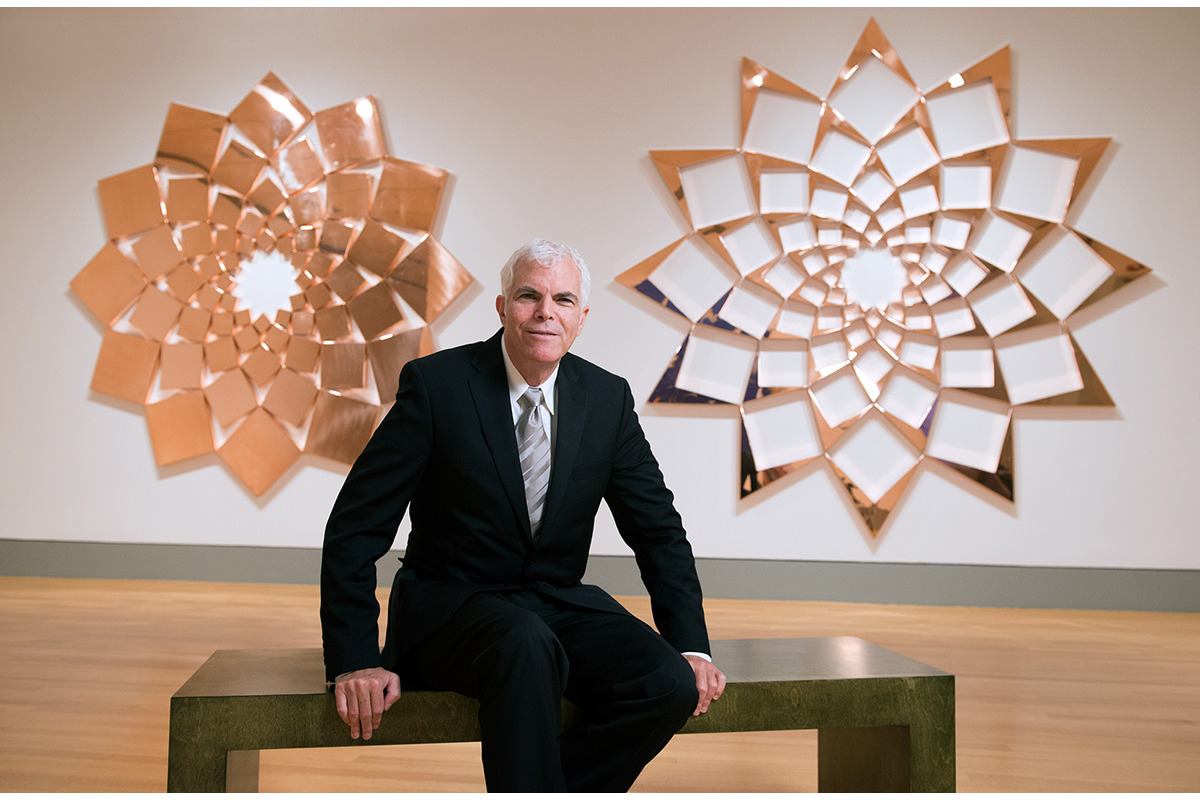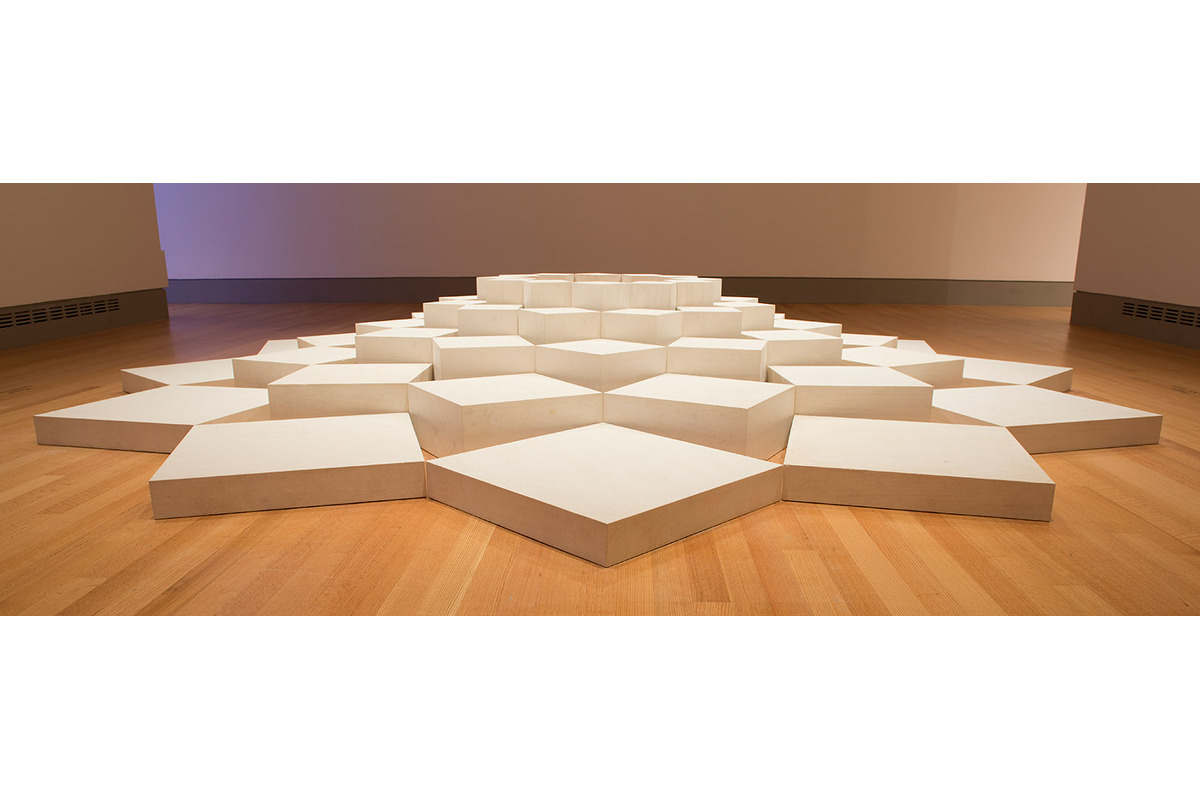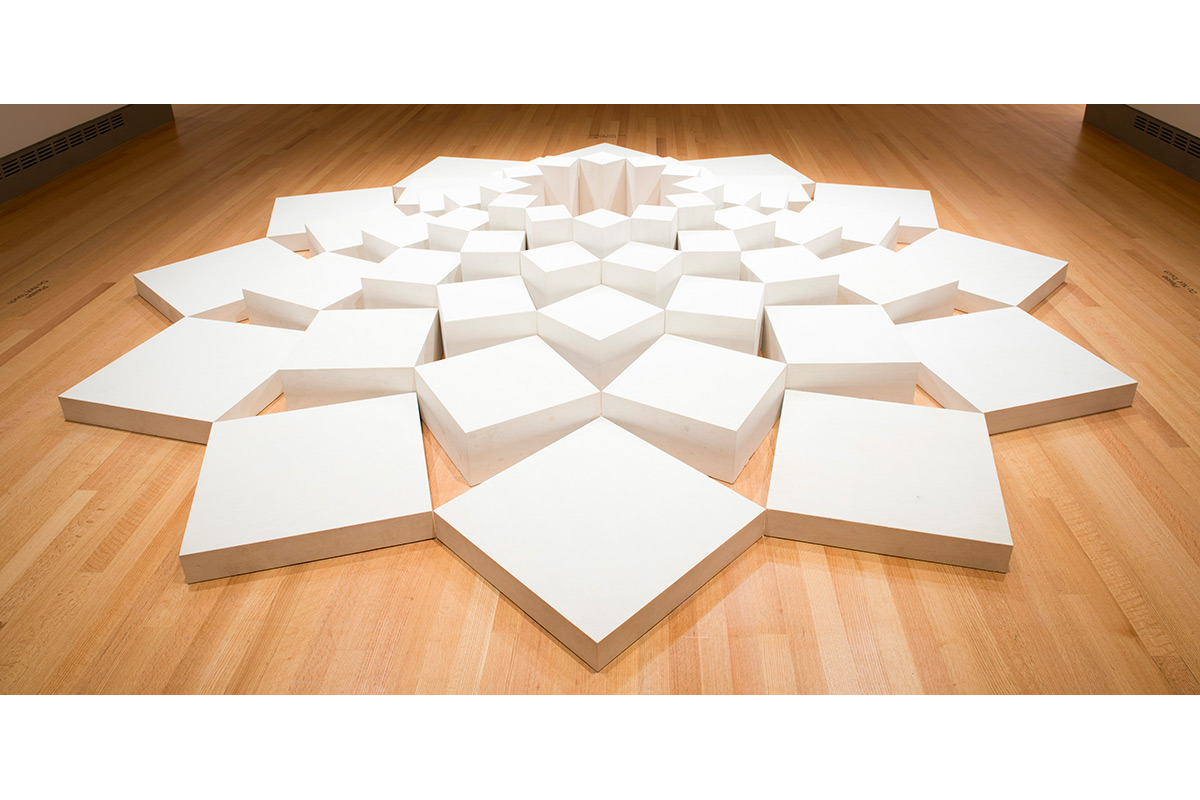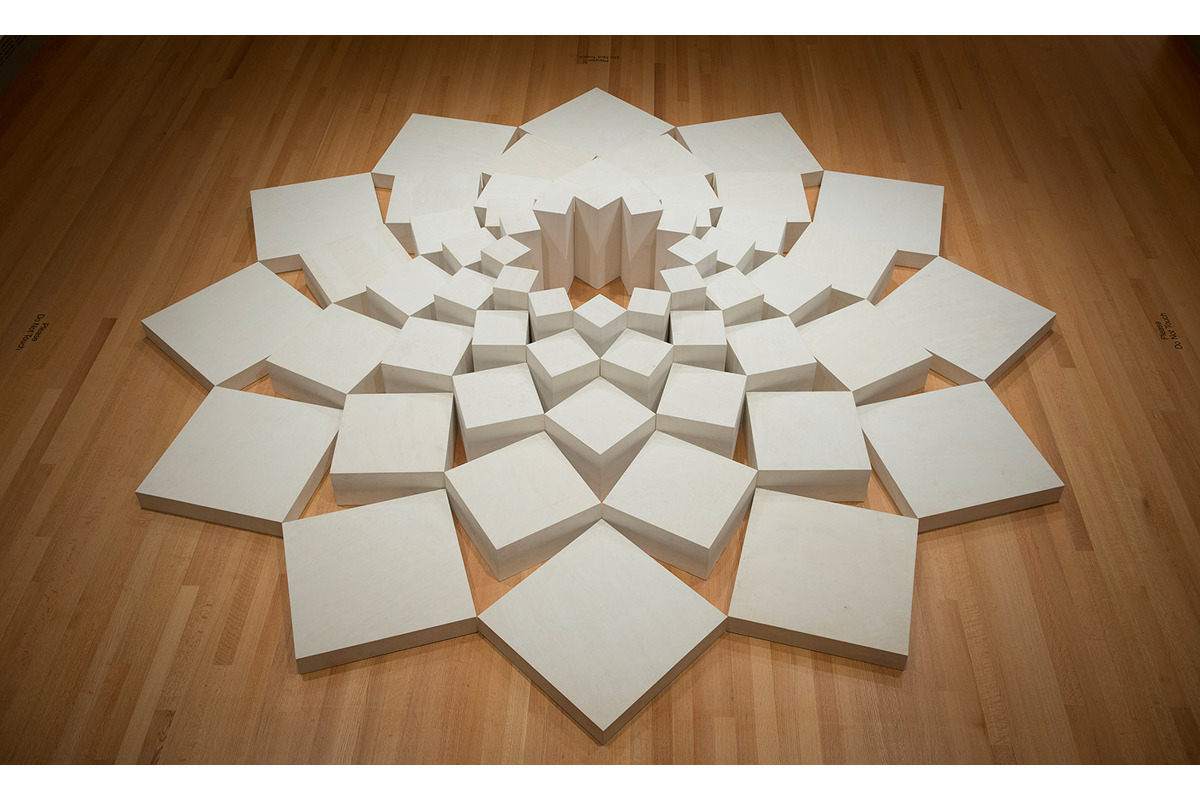 Columbia Museum of Art, Columbia, South Carolina (Stevens & Wilkinson, architects)
Jali XXXVI. 2013. Anodized steel with acrylic paints and sealers.
144 x 72 x 72 in., 365.8 x 182.9 x 182.9 cm.
Exhibition Reviews: Columbia Museum of Art
Meredith Good, Humanities, September/October 2013
"Found in Translation"
Saudi Aramco World, July/August, 2013
"Found in Translation: The Art of Steven Naifeh"
Columbia Metropolitan, June 2013
"Found in Translation: The Art of Steven Naifeh"
Collections, Summer, 2013
"Award-Winning Author Crosses Cultures with New Art Exhibit"
Aiken Standard, May 23, 2013
"Columbia Museum of Art Announces Contemporary Exhibition by South Carolina-Based Artist"
Arts Islamica, May 20, 2013
"Harmonic Patterns: New Exhibit at Columbia Museum of Art"
Otis R. Taylor, Jr., The State, May 17, 2013
"CMA Summer Exhibition Opens Saturday"
Times & Democrat, May 16, 2013
"The Bold Geometry of Steven Naifeh"
Free Times, May 15, 2013
"Art Exhibition Makes Cross-Cultural Connections"
Tom Mack, Aiken Standard, May 14, 2013
"Found in Translation: The Art of Steven Naifeh"
Saudi Aramco World, May/June, 2013
"Highlights from Canvas Guide: Columbia"
Canvas, May/June, 2013
"CMA Announces Contemporary Exhibition by SC-Based Artist"
Charleston Chronicle, April 22, 2013